This graduation teddy bear crochet pattern would make a great graduation gift for that special someone! The pattern is super easy to follow and can be completed quickly. Keep reading to learn how to get the pattern!
My oldest daughter received her main graduation present early so she could take it to school on the senior's last day. (We got her a nice Nikon camera.) However, I still wanted her to have a little something from us at her graduation party.
When I came across this cute little amigurumi graduation teddy bear crochet pattern, I knew it would be perfect for her. I just love making amigurumi, don't you?
I pretty much followed the pattern as is, using tan for the bear. The only modification I made to the actual crochet pattern was that I made two of the square boards. I sewed them together with some plastic canvas in between to make it stiff.
I also cut a strip of plastic canvas and formed it into a circle for the inside of the skull cup to give it some stability. I finished it off with a ribbon around the neck to help use up the Class of 2012 ribbon I picked up at Michaels on a whim.
I was able to make the amigurumi graduation teddy bear for my daughter in a couple of days, working on it sporadically. I highly recommend the pattern if anyone needs a quick graduation gift!
You can pick up the pattern on Etsy at the link below.  The graduation teddy bear crochet pattern is a file download, so you can get started working on it right away!
Cute Graduation Teddy Bear Pattern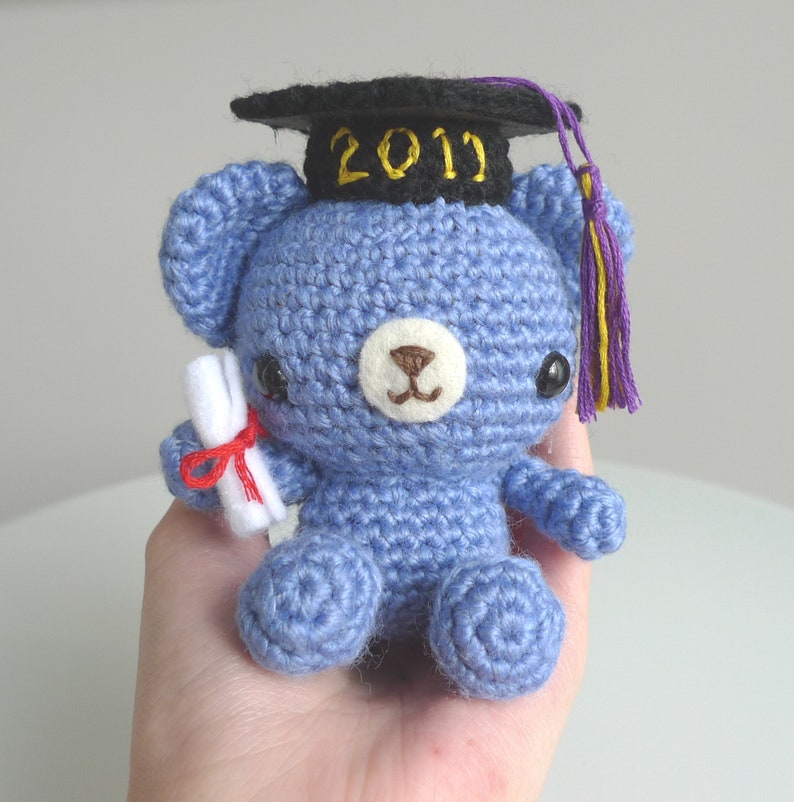 Check Price on EtsyYou could easily finish this fun amigurumi crochet pattern in a couple of evenings watching tv!
No time to make this amigurumi teddy bear before graduation?
Here are some cute graduation teddy bears that you can buy on Etsy…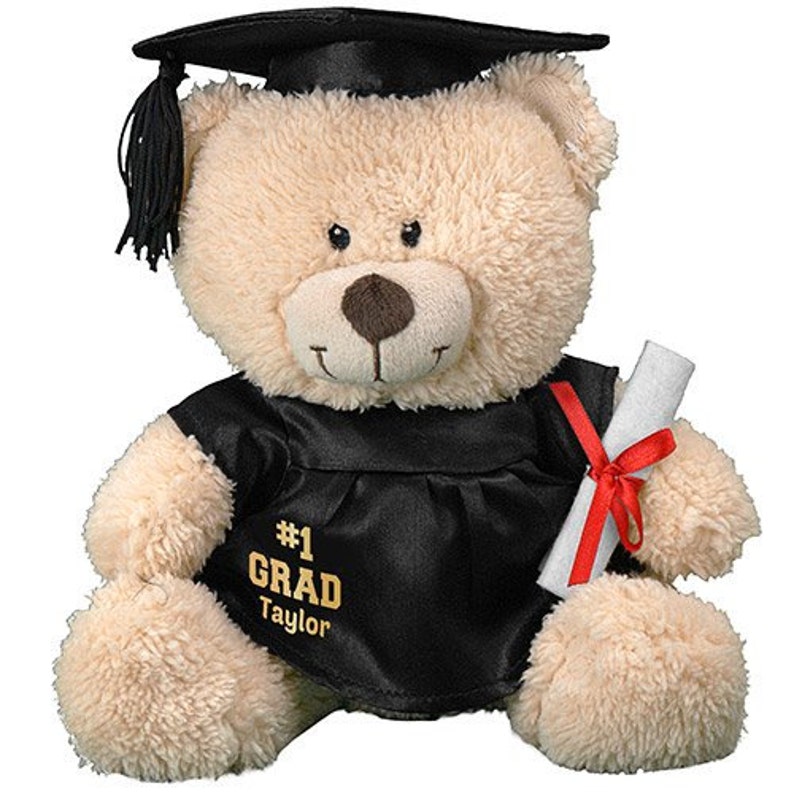 Personalized Graduation Teddy Bear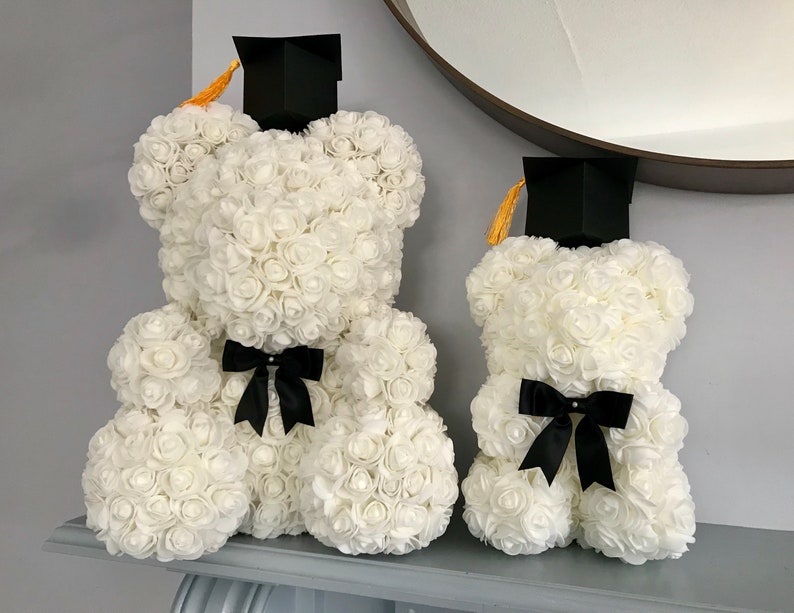 Graduation Rose Bear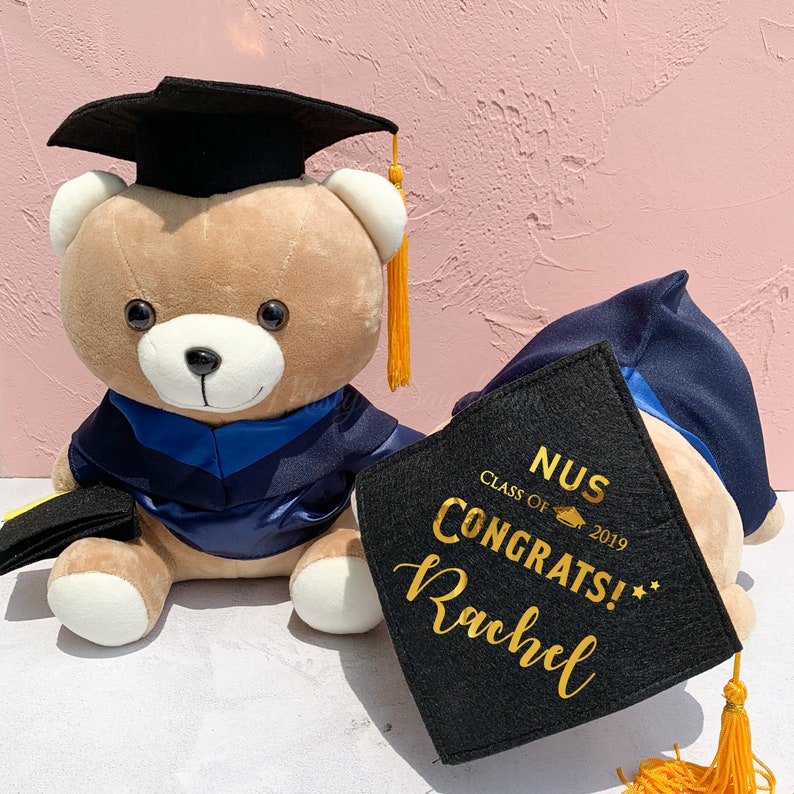 Personalized Graduation Teddy Bear Keepsake

Pin this crochet graduation teddy bear pattern for later:
While you are here, be sure to check out the rest of my crochet projects.
If you try this graduation teddy bear crochet pattern, you will have to come back and let me know how it turned out.  Happy crafting!